Parking spaces for rent near Boston apartments
---
Picture this – You are just finishing a long night of studying at 1:00am, and you are exhausted. It is a 20-minute drive to your apartment. As you drag your feet to your car, you run calculations in your head. If you get home by 1:30, you think to yourself, you can get to sleep by 2:00 and still catch 6 hours of sleep before your 9:00am exam in the morning. You toss your backpack onto the passenger seat, drive home….and cannot find a parking space.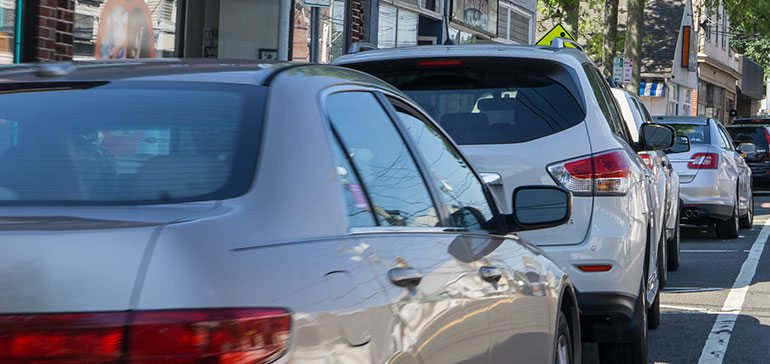 Sounds like a nightmare, right? Now picture this – Even though you live and study in the biggest city in New England, it does not even occur to you to worry about finding a place to park. You pull right into your rented parking space that is just steps away from your apartment. Minutes later, you are sound asleep. And the next morning, you are ready for another long day of classes.
Many students choose to rent their own parking spaces rather than worrying every day about finding street parking. Why not you, too? The best part is that with the help of Off Campus Pads, it is easy. Just fill out the form below and a parking space specialist will contact you with information about finding your very own parking space for the new semester. It is one more way Off Campus Pads works for you as you get settled into your Boston apartment.
Tell Us About Your Ideal Apartment
---
Start Your Apartment Search
---
Off-Campus Pad's Rent and Real Estate Team
---
Off Campus Pads has the most advanced listing database and utilizes the most meticulous real estate teams in the Greater Boston Area. Approved Real Estate Agents found on this websites are known to be the best in the industry and are tirelessly communicating with landlords and property managers 7 days per week to maintain the most updated apartment inventory. Each day hundreds of calls are placed around MA to get you the best inventory so that you have the best apartment and sales search possible. You will benefit from the long term relationships between landlords and the real estate professionals that will secure the best apartments and surpass your expectations.
Off-Campus Pads connects you to the best apartment listings in Boston. Search our database today to get started!
Search for Apartments