Contact Off Campus Pads Rooms for Rent
Roommate Matching Service
---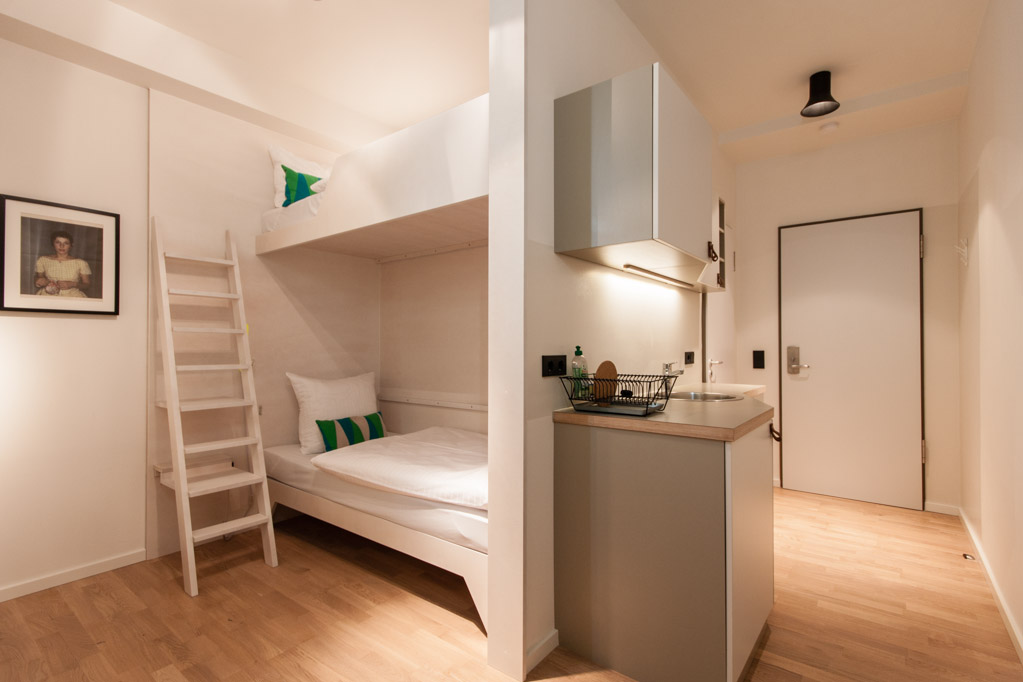 Find Off-Campus Rooms for Rent in Boston
Whether you hate dorm living or just feel ready for more independence, taking the leap to off-campus housing in Boston is an exciting step. It's also potentially a great decision – if you can find the right roommates. After all, Boston off-campus housing is pricey. But, when you look for off-campus rooms for rent in Boston through our Roommate Matching Database, you can find housing that doesn't break the bank with roommates you match with on your terms.
Here's how our Roommate Matching Technology works: First, fill out the Roommate Finder form below. When you tell us about your move-in date, preferred lease length, rent budget, favorite neighborhood, and lifestyle factors that affect roommate compatibility, we create your Roommate Profile. Then, as listings of off-campus rooms for rent in Boston enter our database, our powerful algorithm scans them for listings that fit your profile. Instead of combing through hundreds of listings for hours, relax while we bring rooms for rent to you! We'll only send you listings that are a good match based on your Roommate Profile, and we won't stop sending listings until we've found you your next shared Boston apartment. Our technology is also savvy enough to allow us to help you put together a larger group so can potentially save even more money! We can even refer you to a licensed real estate agent to help you with move-in paperwork, including guarantor agreements and leases.
Finding off-campus housing in Boston might be intimidating, but with Off Campus Pads, you have all the help you need. Fill out the Roommate Profile form below to start your search!
List an Off-Campus Room for Rent or Sublet in Boston
One of the best parts of living off campus is that you can choose your own roommates. But that same perk can be a lot of work. Renting a multiple bedroom apartment sometimes has it's ups and downs. You never know if one of your roommates has to leave unexpectedly or gets that dream job; the possibilities are endless. But you want to stay in your apartment, you love it! What is the traditional solution? You may have to list an upcoming vacant room for rent on every website and social media platform, conduct countless interviews, and then hopefully prepare a daunting pile of paperwork. And if you don't find a roommate, you could leave a bedroom empty in your apartment, which will cause you to spend more every month on rent and utilities. The traditional methods have become outdated! But, with Off Campus Pads, you can reduce all the work of filling that empty room to just a few clicks! And, there's more good news – our Roommate Matching Database makes sure you find potential roommates who you actually want to live with. We put the power of great options in your hands!
When you list an off-campus room for rent in Boston using Off Campus Pads, our Roommate Matching Database instantly sets to work scanning the Roommate Profiles of Bostonians looking for housing with your needs in mind. Based on the specifics of your listing – from move-in date and rent price to roommate compatibility issues like pets – we match you with apartment hunters who fit your needs! We won't stop sending your apartment listing to like-minded room hunters until you've found the perfect person to share your Boston pad. Then, if you like, we'll even refer you to an experienced real estate agent to help you with move-in paperwork.
The same goes for sublets! Many off-campus apartments sit vacant for months out of the year, draining rent money out of your bank account. But with Off-Campus Pads, you can find a subletter with less work and get professional help preparing the paperwork.
There's no excuse to let your Boston off-campus housing cost you extra money. Fill out the form below and list an off-campus room for rent now!
Fill out your room preferences below.