Landlord Room Listing Submission
Boston Landlord Off-Campus Housing Services
---
Boston Landlords – List Off-Campus Rooms for Rent
If you're a landlord in Boston, you probably know that most apartments are not studios and one-bedroom units. That in fact, the greatest concentration of units falls into the category of Two bedrooms or greater including units as large as eight bedrooms. As a landlord, sooner or later you are going to have to deal with the roommates and subletting challenges; there is just no way around this simple fact of property ownership. While most landlords dread having to keep track of who is moving in and out of their properties, and some landlords have even sold their properties due to this frustration, there is hope! While it is more labor intensive to allow subletting or constantly shifting roommates due to lifestyle or job changes, we have the solution for you. We have developed a comprehensive technology and real estate agent connection to streamline your entire process and get you more money. What you may not know is that listing apartments room by room, rather than as a full unit, can often increase your returns by 10 to 30 percent. That's a good enough reason to list off-campus rooms for rent. But now, with Off-Campus Pads, there's an even better reason: our Roommate Matching Database, which finds you, tenants, more efficiently than you thought possible. We are changing the game of how property is rented for the better!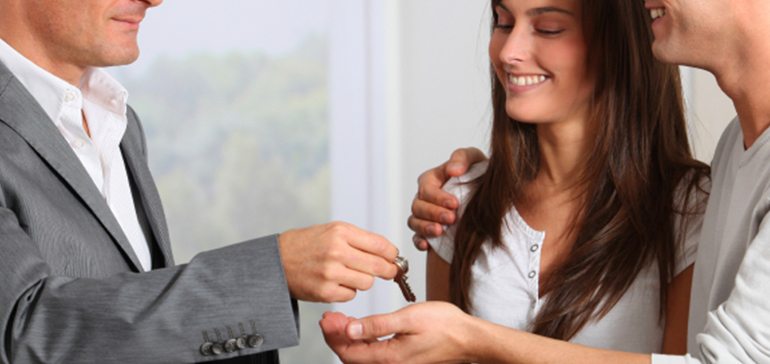 T
enants love our Roommate Matching Database because it allows them to find off-campus rooms for rent that actually fit their needs, with roommates they really like, faster. Landlords love it because it increases rental income while decreasing vacancies. We can help you find tenants that like their fellow roommates and potentially stay much longer. How does it work? You list off-campus rooms for rent with us. Whether they're individual empty bedrooms in apartments that tenants already share, a full empty apartment for us to match and pool roommates to fill, long-term leases, or short-term sublets – our system is flexible enough to handle it all. Then we send your off-campus rooms for rent to potential tenants whose Roommate Profile match your specifications! We know how to rent property. We have been optimizing our real estate services for nearly two decades and we know what works. We are not just a tech platform, but we are a technology company that knows how to work with licensed real estate agents. We understand the importance of the entire process from listings to showing and closing the transaction properly. We won't stop matching your listings with tenants until we've filled your vacancy. We can even link you up with an experienced Boston real estate agent to help you, get pictures and videos and prepare paperwork – that's how dedicated we are to making your job easier.
Our Roommate Matching Database is just one face of Boston Pads, a digital marketing giant for Boston apartment rentals! With the help of the largest real-time rental database in New England, you can cut your marketing workload down to a fraction of what it was before. With Boston Pads, your listings have the potential to hit more than 80 locally-optimized websites with unmatched web traffic, national rental listing sites like Hot Pads and Craigslist, and popular, targeted social media pages. Our dynamic technology automatically syndicates your listings to every platform that supports your listing type, so you find tenants and make more money with less work. You don't have to worry about marketing. We have built those systems for you!
Do you want to rethink your strategy? Talk to one of the licensed real estate agents found on the Boston Pads professional network! They can help you interpret real-time data to support you in making informed decisions about how to list your rental property. It may be that you could charge a higher rent, a slightly lower rent could move your listing faster, you'd be better off adjusting your lease lengths, or you should be listed by the room. Take the guesswork out of the equation by consulting with experts who have the most comprehensive data at their fingertips.
Find out more about Property Management
List Your Room(s) for Rent
---
Are you ready to list off-campus rooms for rent in Boston, do less work, and make more money? Fill out the form below!